Tetování může být více než jen dekorativní vzor na vašem těle. Některé kultury je dokonce považují za posvátné a není divu – jsou vizuální reprezentací toho, co se děje ve vaší hlavě, a určitým způsobem nás definují. Někteří umělci tetování to přijímají jako výzvu a podařilo se jim vytvořit opravdová mistrovská díla, které se jen tak nevidí. Dnes vám ukážeme tak nádherná realistická díla, u kterých si budete myslet, že se jedná o fotografie.
1. Stejně dokonalé jako detailní fotka.
2. John Connor, Terminator 2
3. Stále nás sleduje.
4. Sauron
5. Nádherní vlci.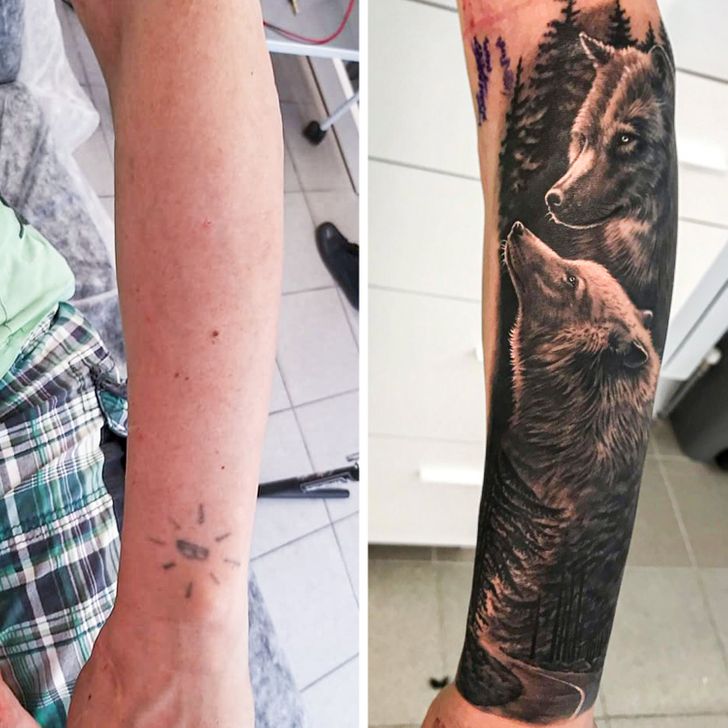 6. Bojovnice
7. Tak to je dokonalé!
8. Jako živý.
9. Paříž
10. Žena mimozemšťan
11. Egyptské oko
12. Oko krokodýla
13. Salvador Dalí
14. Mortal kombat
15. Skvělý motiv i provedení.
16. Zakryto orlojem
Tetování je opravdu krásná forma umění, protože své kreslené příběhy nosíme všude s sebou přímo pod kůží. Existuje tolik druhý a stylů tetování, že si opravdu každý z nás přijde na své. Ale přeci jen realismus je ten nejžádanější styl. A divíte se?
Čerpali jsme z adme.ru